ID: 0065 - Industrial plot / Tsarevo
Location: Tsarevo
Size: 6806 sq. m.
Type: Industrial property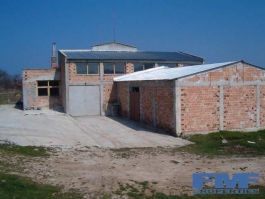 Send to friend
More from the gallery
Hide pictures
General information
Details
Description
Industrial plot with buildings.
Details
Location:
City Tsarevo's industrial zone. Plot id: 48619.28.799, Tsarevo, region "Gran4aria"
Area:
6806 sq.m with 745 sq.m built buildings
Status:
Urbanized area is within the boundaries of the city and there is an active general urban plan from April 2009. All the documents are ready upto the visa for detailed development plan.
Road access:
Yes
Electricity:
Yes, industrial - 15 MW
Construction permit:
Yes, for the buildings that are already built (present in the plot)