ID: 0063 - Plot / Zvezdica / Varna
Location: Zvezditca
Size: 5225 sq. m.
Type: Plots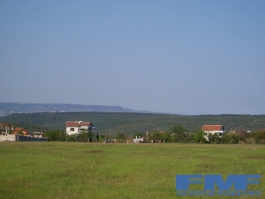 Send to friend
More from the gallery
Hide pictures
General information
Details
Description
Quiet place for luxurious living 5 min. away from the city center, public transportation, telephone, church, nearby kindergarten, cable TV, new luxury houses, panoramic sea and city view.
Details
- Regulated
- With a panorama view
- In Master plan - ZHM
- Construction
Zvezditza is located about 7 km from Varna, at "Momino Plato". There is a transport link with the city (bus № 36 at intervals of 30 minutes). Wonderful scenery of the surrounding residents Zvezditsa. Altitude 100-199 meters. The place is a quite and peaceful place for living. The place has the cleanest air. It is located 5 minutes from the city center along a Scenic Drive at 2 kilometers lake drive and 2 km forest. There is a church, kindergarten, shops and restaurants, cable TV, internet and local phone. From 2008 it's a City-Hall.