ID: 0075 - Residential plot / Varna
Location: Varna
Size: 12557 sq. m.
Type: Construction project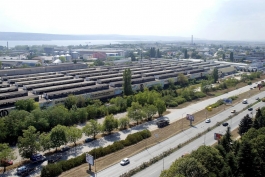 Send to friend
More from the gallery
Hide pictures
General information
Details
Floor plans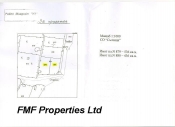 Description
The plot is destined for ZHM2-plan and the sample is from last year.
Altitude
: 100-199m. A quiet place to live. Fresh air and 5 minutes from the city center with a Scenic Drive 2 kilometer around a lake and 2 km forest. There is a church, kindergarten, shops and restaurants, cable TV, internet and local phone. From 2008 it's a City Hall. There is a transport connection (bus № 36 with interval about 30 minutes).
Details
Residential plot of 12,557 sq.m, price 12 Euro /sq.m. It's 4 km from the center of Varna, electricity, water, regular city bus transport. Designed for residential buildings (upto 3 + 1 floors). Suitable for a village of closed type. There is running water which allows the construction of greenhouses and various attractions at 1.5 kilometers of asphalt road from the sea.
The picture shows the possibilities of building a village of closed type with 20 houses.