ID: 0275 - Port Tsarevo Residence
Location: Tsarevo
Size from: 124 sq. m.
Type: Apartment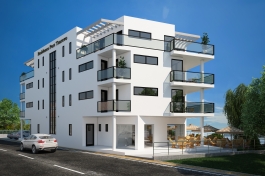 Send to friend
More from the gallery
Hide pictures
General information
Details
Pricelist
Property management
Facilities
Description
Luxury apartments on the shore of Black Sea,with area of 130 square meters up to 260 m2. The building is located in the southeastern part of Tsarevo city,on the beach,next to the harbour.There are 9 apartments as the apartment on the first floor has a private yard of 200 m2. The apartment complex has a restaurant and underground parking as well.In addition,a property's yard area of 600 m2 is available to the use of apartment's owners and thier guests. There are also a playground,pool and areas for reading,leisure or pleasant conversations with friends,while the sun or the evening moon is rising over the sea.