ID: 0008 - House
Location: Varna
Size: 600 sq. m.
Type: House, villa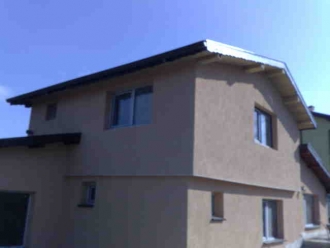 Send to friend
More from the gallery
Hide pictures
General information
Details
Description
Real estate in mt Evxinograd Varna
North Coast
The house is located 500 meters from the highway against the king's summer residence "Evxinograd" (one of the most prestigious resorts in Bulgaria) and it has a breathtaking sea view.
Located in one of the quietest places to Varna (5 km.), The house is located near the most famous seaside resorts.
Details
New house on two floors with an area of 600 square meters The plot is surrounded by a stone wall. It consists of three bedrooms with new furnishings, three bathrooms with toilet - equipped - a luxury, 70 square meters hol.
Advantages:
- Panoram
- High-quality construction and finishing works
- REHAU Windows
- Complete turnkey