Properties Varshetc
Varshets city is situated at the foot of Mount Teddy dolls, on the northern slopes of Stara Planina, in the midst of a large valley along the river Botunia.
Geological and geographical location define it as a resort known for its hot mineral water and a mild mountain climate, creating favorable conditions for an effective climate-spa and wellness.
In the resort village of 4000 inhabitants live around it and is situated 85 km north of Sofia and 30 km south of the regional center of Montana.
Varshets of mineral springs were used even in Roman times and this show found the remains of Roman forts, Roman coins and small ceramic tiles. In Varshets than 150 years to treat diseases of the heart and nervous system, bones and joints. In stock mineral water has its analogues in Argentina, Ecuador, India. The city is situated among vast forests and clean air is damp and has a soothing effect.
Pages: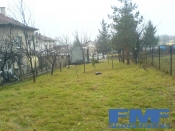 - Sales
- Deferred payment
- Discounted price
Pages: